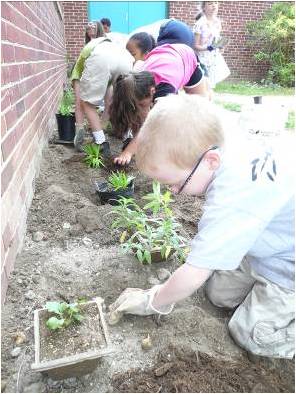 Become a Maryland Green School!
The Maryland Association for Environmental & Outdoor Education (MAEOE) offers the Maryland Green School Awards Program to all Maryland public and private schools, as well as environmental centers serving Maryland schools. Schools awarded with Green School certification have demonstrated an exceptional commitment to environmental education, environmental action, and community outreach.
Click here for MAEOE Green Schools & Green Centers INFO!
Check out the current AACPS Green Schools List!
---
What are the benefits of becoming a Green School?
According to studies, students who learn by incorporating their surrounding environment do BETTER in school.

Working with the environment can involve ALL ACADEMIC DISCIPLINES and provides a great way to brake the boundaries between them.

Achieving Green School status makes your school and community PROUD! Get the Green School flag to fly over your school!

The process is ENGAGING and FUN for everyone!